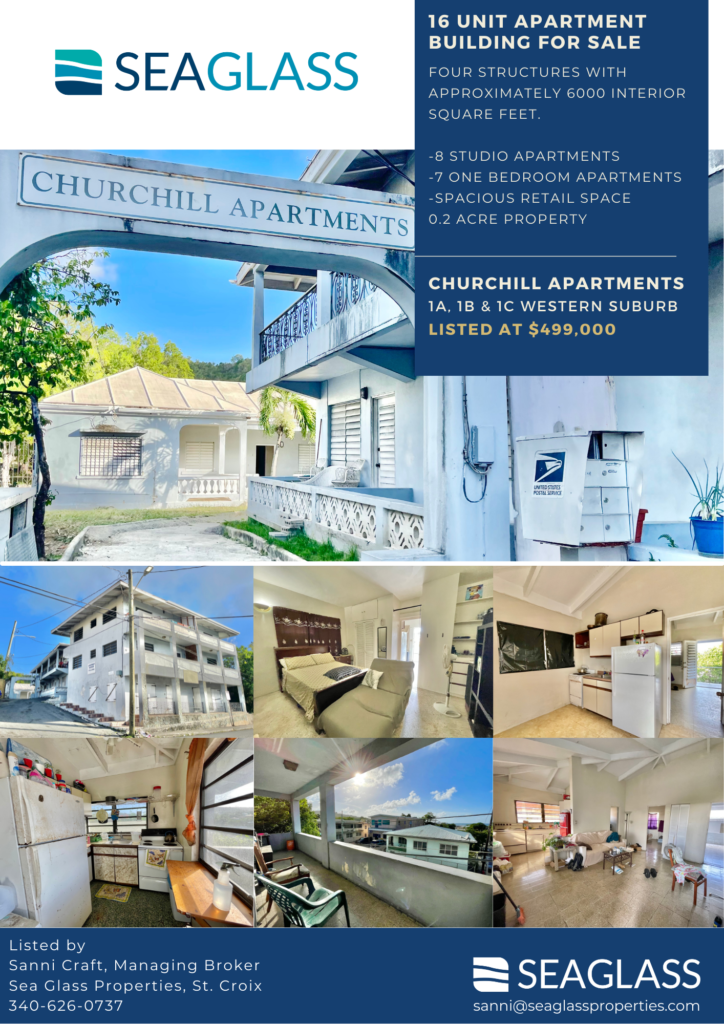 Are you looking for an investment property or housing for a lot of people?
Churchill Apartments consists of four buildings. A three story building located on King Street with a retail space on the first floor and four spacious one bedroom apartments above it. These four units are all rented and in good condition (units rents for $525-$550 per month).
The middle building has eight studio apartments all with their own outdoor deck. One unit burned in 2020 but roof was inspected, cleaned and deemed in good condition. All other units are rented and in good condition ( Rents for $400-$450 per unit).
The one story house to the back consits of three one bedroom units, which all needs to be renovated. Another one bedroom unit is located in the courtyard on the west side of the building and needs to be renovated. A total of 16 rental units. All units are seperately metered. Video tour of the property available HERE
Parts of the building is done in 1950 according to the Tax Accessors site.
The builidng is priced and sold AS IS.
For more information or to set up a showing contact Sanni Craft at (340) 626-0737