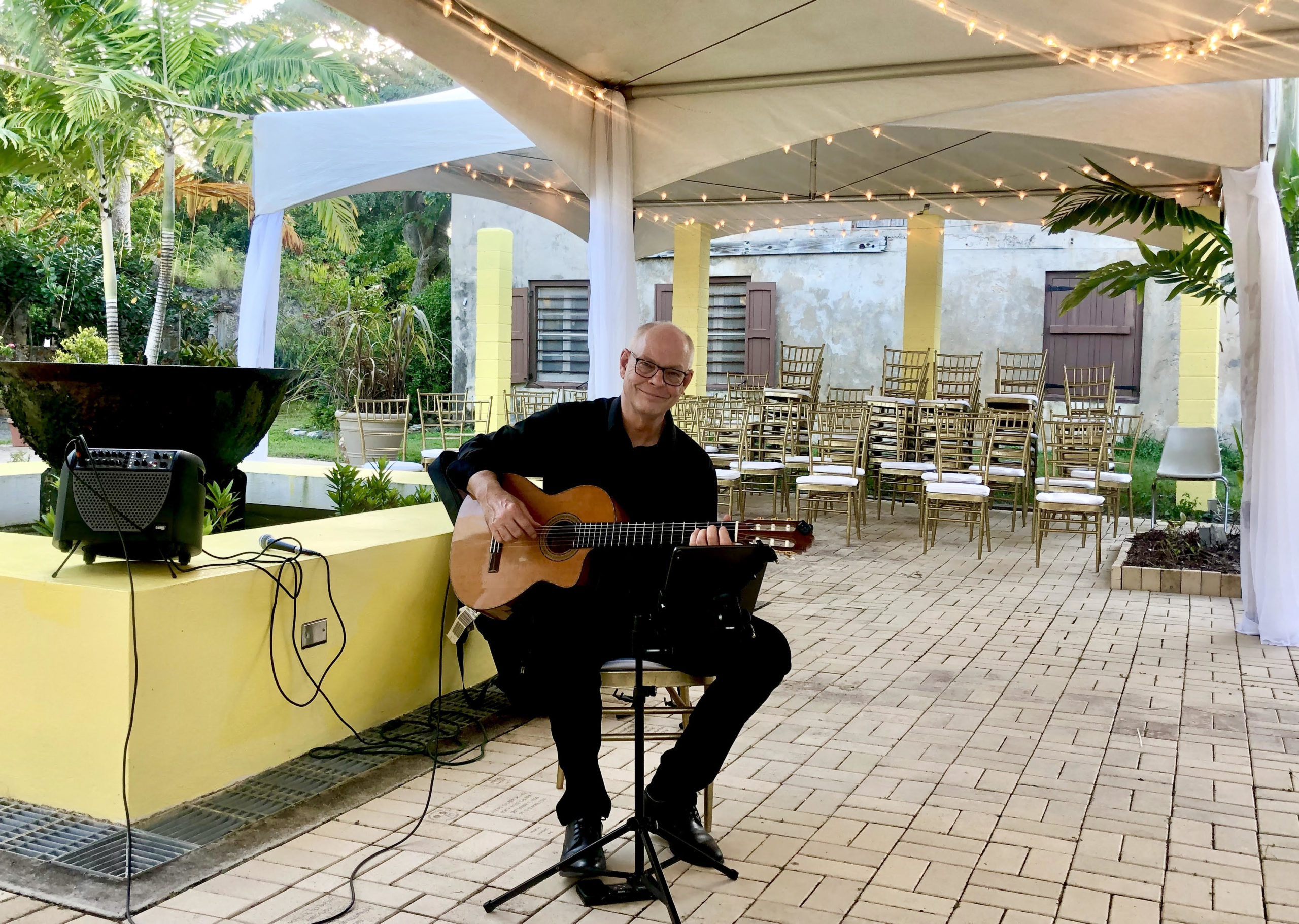 A friend on Facebook shared a video from Youtube with a guitarist playing Nothing Else Matters by Metallica, on his spanish guitar. It was beautiful, and not surpringly it had more than seven million views! I'm Danish and the name sounded very familiar so i reached out to see if he was indeed from Denmark. Turns out he was and he was interested in coming to St. Croix to perform and see the island.
A month later he called me to say he's booked his flight! I got him a place to stay while here and a friend lent him an amplifier. It just worked out perfect and Soren played an incredible concert under the stars at the St. George Village Botanical Garden. Everyone who came out to see the concert were moved by his songs and as he led us through the night and talked about his music, we all sat back and took it in. Just waiting for Soren to let me know what date he will be back next year! Below is a video with Sorens version of Nothing Else Matters with some beautiful photos and video from St. Croix, US Virgin Islands.
Soren Madsen plays for those who like both classical & rhythmic guitar music – from Mozart to Metallica. The versatile Danish guitarist is educated at a high international level, including in Vienna. Since winning the 1st prize in the international Kutna Hora guitar competition in the Czech Republic in 1986, he has had a comprehensive concert career at home and abroad, published a number of CDs, DVDs and textbooks, as well as composed and arranged for the instrument. His music has many followers on YouTube, and the most popular videos are viewed by millions. Soren has gained a huge fan base online, and the many comments on his videos are almost entirely positive, people really love his interpretations of well-known songs.